WHO WE ARE: We Are Legendary Agent Coaching/Consulting. We are a unique one of a kind premium real estate coaching and training company driven to transform the businesses and lives of people in the real estate industry
WHAT WE DO: We Provide Coaching, consulting, and training for real estate agents, investors, and brokers. We help you break through barriers, overcome any challenges you face, systematize and automate your business, increase your leads, and work with you step by step to establish a consistent sustainable long-term real estate business. We can help you to scale your business and reach your target goals in less time. Using our unique systems and processes, we have the ability to help transform any average agent, investor, or real estate professional into an elite legendary expert in the real estate industry.
WHY WE DO IT: We want to revolutionize, raise the bar, and set a new standard In real estate and real estate education. We want to provide the most cutting-edge transformational coaching and training in the world. We want to develop a community full of elite legendary real estate entrepreneurs who make a massive impact in the industry. To help the average real estate agent, investor, and real estate professional earn $100,000 or more per year in income. To transform, impact, touch, and inspire 1,000,000 lives in the next 10 years. To Leave a Legacy Behind.
Meet the Team
We are a world-class team of crazy thinkers,
meticulous do-ers, and creative problem-solvers as we build towards the future.
We are passionately devoted to making ideas come to life and take pride in every little
detail of what we do. We are a lifestyle, not a job. We all thrive in chaos and operate
as a well-honed machine.

Nick Evangelista
Founder & CEO
Nick started his first successful company at just 22 years of age while he was working as an overnight retail manager. Within his first 90 days, he Built his first Six Figure business, quit his full-time job, and took his family on a 3-week vacation to Hawaii!  He's gone on to develop  5 other businesses ranging from sales & marketing training, self-development, business consulting, real estate investing and real estate agent education.
He has a keen eye for identifying overlooked opportunities and crafting custom marketing, sales processes, and systems that maximize your efforts while helping your business run more effectively and profitably. He's a master at building powerhouse businesses and teams using very strategic approaches, proven systems, strategic marketing, and sales strategies.
For over 6 years now Nick has been working passionately with real estate professionals & entrepreneurs to strategically launch, grow, scale, and transform their lives and companies to massive heights.  He spends a lot of his time educating his students into elite entrepreneurs & Real estate experts, Helping people develop traits & skills for success in life & business turning them into true leaders of their industry.
He Has helped & Served tens of thousands of entrepreneurs around the world to start, build, structure, promote and grow their businesses to six and seven figures.  He has spoken on stages across the country at private millionaire retreat events and spoke to audiences sizes of over 15,000+.
On a personal note, Nick Loves to play music, has a passion for traveling and enjoys extreme sports as well as traditional. He's a family-oriented man that dreams of one day owning the New England Patriots.
†Nick is also involved in some charity work during his off time. He works on the development of a non-profit cancer research and support center for children and adults In memory of his sister who passed away from cancer in 2002 at the age of 25. His goal is to help in the fight to eradicate terminal cancer before the end of the 21st century and provide those who are suffering or have suffered or lost from this horrible disease a positive solution.
Specializes in:
Real Estate, Marketing, Sales, Systems
Entrepreneur, Coach,  Speaker, Author, Motivator

Kevin George
Co-Founder & COO
Kevin George started out in the Real Estate Industry in 2003 — He graduated from Oakland University with Honors in Communication and a general business minor. It was at that time that he decided to get into Real Estate and he's been selling, investing, and teaching ever since. In 2015, Kevin graduated with a Masters in Business Administration (MBA) from Wayne State University. He specializes in real estate investing techniques such as rehabbing/flipping, wholesaling, rental homes, and commercial property.
Kevin has started several businesses in his past ranging from iPhone App startups to marketing businesses. He is a well-rounded businessman with a positive mindset who also understands the hard work required to succeed.
Kevin got married July 18, 2015 to his beautiful wife, Lidya. He enjoys being around family and traveling. His biggest passion in life is helping people succeed through Real Estate and Coaching.
Specializes in:
Real Estate, Business Administration,  Investing
Coach, Real estate, Teacher

Luigj Berisha
Success Coach
Luigj Berisha is a decorated real estate professional.  He is passionate about our field and has been in the industry for 20 years now.  He jumped in full time and was Centurion his first year in the business.  He maintained his Centurion status for many years, being the top 2% with Century 21 Internationally, which took a lot of hard work and dedication.
Along the way, he was inspired to take himself to the next level and work on developing himself and his business.  He went on to become a certified business and personal coach.  He's been coaching for 14 plus years and has had the pleasure of working with people from all walks of life, starting from CEO's to retired NFL player, all the way to college kids playing sports that needed to up their game.
This brought him to his current position that blends the two passions together.  He is now the Sales Manager for Century 21 Town and Country in Northville, where he get's to work with extraordinary people every day and support them to fulfill on their goals and dream.
On a personal level, Luigj is an Oakland County resident and has been happily married for 24 years. He and his wife have 3 amazing kid's.
Specializes in:
Real Estate, Sales, self-development, team building,
Coach, Speaker, Motivator
 
Anne Tanner
Success Coach
Anne Tanner has been a licensed Real Estate Agent since 2004 and a Full Time Master Level Real Estate Coach since 2009, coaching agents across the United States, Canada and internationally. She has a passion for helping agents build their real estate business and being the best they can be. It is her goal to positively impact the business and lives of those she works with.
Coach, Real Estate Expert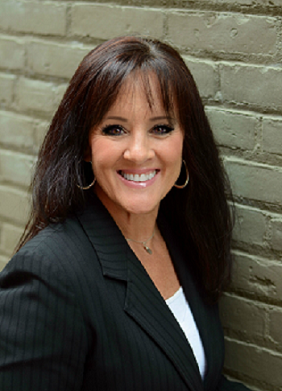 Lisa Rogato
Success Coach
Lisa Rigato has been in the real estate industry for nearly 20 years. In 2006, Lisa worked with a coach and loved that experience which lead to the discovery of a great desire to help others find success and she chose to become a certified Personal Development Coach.  By combining her love of real estate and helping others, she found the perfect niche in coaching Realtors.
A few years ago she noticed an opportunity to advance her coaching to a new level and became certified in "Inspiring Leadership through Emotional Intelligence", a course at Case Western Reserve University.  Lisa has found this element to be an incredible resource for people of all stages of life and recognizes the great value it adds to her coaching.  By incorporating this element into the coaching of a successful Realtor, it increased his business by 54% in the first two quarters of the year.
Lisa has clients that range from newly licensed agents to veterans who have been in the business for nearly 40 years. Her clients all state the same thing, "My business wouldn't be what it is today without Lisa's coaching".
Lisa has lived in Livingston County for the majority of her life. She and her husband Gary enjoy spending as much time outdoors appreciating the Michigan summer and fall seasons. They also enjoy escaping the cold by traveling during the winter months to warmer climates.
Next Steps…
If you're ready to get started And Want To Take Your Real Estate Business To The Next Level Schedule Your FREE COACHING SESSION TODAY!